Luxury Car Rental Nairobi.
If you have been looking for a trusted car hire company in Kenya to get a Luxury car rental in Nairobi, then this is the right place. Simply pick up your phone and hit our dial 0712004003 /0754 004 003/0743142615 now to make your booking asap. We will be glad to serve you.
High-end cars for hire.
In other words, people refer to luxury car rental Nairobi to high-end cars for hire. Whichever the case,  you are at the right place to get the vehicles you are looking for. Of course, our cars range from the popular Toyota Prado J150, Toyota Land Cruiser V8, Range Rover for hire, Mercedes For Hire among others
Vintage cars for hire in Kenya.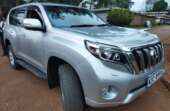 On the same note, we still stock Vintage cars for hire as an option for the luxury car rental Nairobi. This is because, a lot of customers would either need the latest car models, especially for their weddings, or the ancient car model. Either way, you are sorted with us. Simply talk to us and we will sort you out.
Car hire Nairobi.
Obviously, this business is the oldest in Nairobi. We too have grown with it over some time. Therefore, we have been through enough challenges that act as stepping stones, as learning lessons, that encourage us to improve. We look towards the future with optimism that we will do better tomorrow. Equally, we have hope that things will work out for the better in the future.
Wedding cars for hire in Nairobi Kenya.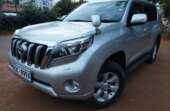 One of the greatest needs for luxury car rental Nairobi is weddings. Definitely, the way weddings are conducted has greatly changed. Nowadays, weddings are simple but elegant. They are colorful too. People have changed the traditional way of doing weddings. Right from having them in churches to having them in a garden, the beach to the wilderness.
Executive cars Kenya.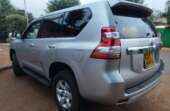 Bamm Tours remains the best car hire company to get executive cars for hire Kenya. As a company, we have a big network that ensures great cars, professional drivers, and finally seamless service. Why don't you try us today? Challenge us with your unique needs and see for yourselves!
Mercedes for hire Nairobi.
Still, on it, we have a wide range of luxurious cars for hire. For example, Mercedes Benz for hire Nairobi. It comes in different colors, shapes, and models. Always let us know your preference and our team will work with you to ensure you get value for your money.
For Bookings and Inquiries,
CALL/SMS/WHATSAPP:

0712004003 /0754 004 003/0743142615
EMAIL: info@bammtours.co.ke