RAV 4 FOR HIRE KENYA.
Are you looking online for a nice Toyota Rav 4 for hire in Kenya? You have just landed at the right place. Simply pick up your phone and hit our dials now; 0712004003 / 0754004003 / 0743142615, and we will be glad to serve you!
Off-road cars for hire in Kenya.
A Toyota Rav 4 is an equally versatile vehicle that is both a commander on the roads and a comforting beast. Once, you get one for yourself it feels great. From the Bamm tours garage, you can choose between the Toyota Rav4 or the  Toyota Vanguard for hire in Kenya. They are almost similar, especially in how the bodies have been designed. The Rav 4 is an off-road vehicle though it's rarely used as such it's a leader on the road.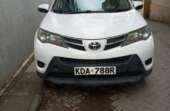 Both Toyota Vanguard and Rav4 for hire Kenya come in a family-oriented Mini SUV package. They are great ways to win the road and having one is one of them. We love how we hire out these vehicles to discerning customers! You can take one when going out on a date. You can also hire one when on vacation with family or when you need to attend some important functions. These vehicles bring onboard elegance and the ability to run on the road!
Car Rental In Nairobi Kenya.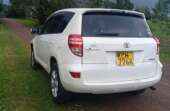 Bamm tours is a happy service provider in Rav 4 for Hire Kenya. Take your time going through the displayed vehicles on our website. There is a myriad of other vehicles to choose from including the Toyota Prado as a full-size 4×4 SUV four-wheel drive vehicle. Secondly, Toyota Alphard or Vellfire for hire. Thirdly, Toyota Noah or Voxy for hire. Last but not least, a Toyota Fielder for hire in Kenya, and Toyota Axio for hire among others. The journey of getting reliable and trustworthy service begins with contacting Bamm tours and safaris. Obviously, we have been in this industry for some time now. We understand what various customers need. One of these needs is the Toyota Rav 4 for hire Kenya from Bamm tours.
Why Rent a Car from Bamm Tours?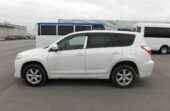 In addition, to highly reliable vehicles, we offer great customer service. We are on the lookout for the best improvements to ensure our customers are satisfied. We are one of the best cars hire companies with some of the best Rav 4 for hire Nairobi Kenya. Try out us now and you will never regret it! Talk to us now!
Lastly, our vehicles are well maintained, always in good mechanical condition. So, be assured anytime you are looking for a perfect family car to hire, you can always opt for a Toyota Rav4!
You can easily hire a vehicle from us at affordable prices! You can easily reach us through our phone number
CALL/ WHATSAPP/ SMS

+254 712 004 003 /0754 004 003/

0743-142-615
Or, visit our offices; a few meters from AAR Hospital, Ridgeways, Kiambu Road.