Noah Hire Nairobi Kenya.
Certainly, I know you are looking for a Noah for hire Kenya online now. Luckily, you've just landed on the right page. Simply pick up your phone and hit our dials, 0712004003 /0754 004 003/0743142615. Our dedicated team will be ready to serve you!
Secondly, From our internal data on car rentals, it seems that Toyota Noah hire Nairobi Kenya is a popular fit. As you know, Toyota Noah is an excellent car for a number of people. Unlike most saloons or station wagons this vehicle can carry about 7 people and got more cargo space.
It's always good to have safety measures while traveling with Toyota Noah. If you have a self-drive remember to have a checklist of all the necessary additions.
For instance, you must confirm whether the car has been in service recently. Does the Toyota Noahs in Nairobi Kenya have insurance?
If the vehicle is chauffeured, you need to confirm that the driver has the right certifications.
Safety begins with you.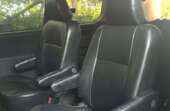 When hiring Toyota Noah Hire Nairobi Kenya, you need to be part of safety as well. For example, you have to ensure your family is well protected with all the necessary measures such as baby seats and so on.
Secondly, you need to ensure that you carry your driving license along with you even if it's a chauffeured vehicle. You never know what could happen.
Does the Toyota Noah Hire Nairobi Kenya have insurance?
For the best protection, you need to ensure that the vehicle is insured before you embark on your journey. All our vehicles are duly insured as a means to offer maximum security to our customers. But if you are searching for other car rentals you need to confirm that they are insured.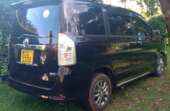 It's not about going overboard but protecting yourself with any means necessary. Remember safety begins and ends with you first before anyone else. Plus it does not cost anything to demand prove while traveling in Toyota Noah hire Nairobi Kenya
Lastly, we offer the best safety features to our customers as well as maintained vehicles and we cover ourselves through various insurance companies in Kenya.
Bamm tours offer some of the best vehicles in town. Talk to us now!
CALL/WHATSAPP/ SMS:
+254712-004-003 //0754 004 003// 0743142615
EMAIL: info@bammtours.co.ke
https://bammtours.co.ke/toyota-noah-for-hire-nairobi/