Convertible Cars for hire in Kenya
Are you looking for convertible cars for hire in Kenya? The fact that you are on this page definitely means that you have landed at the right place at the right time. Bamm tours have several types of vehicles awaiting you to hire them. Contact us now, CALL/ SMS/ WHATSAPP: 0712004003 /0754 004 003/0743142615.
Vintage Cars for Hire in Kenya.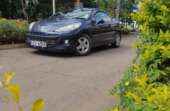 Of course, Convertibles and Vintage cars for hire in Kenya go side by side. Most of our clients who request a Convertible, also inquire about the Vintage one. So, whenever you are planning for your event be it a wedding, a photoshoot, or Video, always let us know your needs and we will be happy to help.
Kenya Cheap Car Hire Nairobi.
Allow me to avoid using the word cheap to affordable because that is what Bamm Tours offers. Affordable car hire in Nairobi! Not forgetting the value for your money. You see, as a customer, you not only need a Convertible cars for hire in Kenya, but also an affordable or a cheaper one.
BMW For Hire Nairobi.
There are myriad convertible cars for hire in Kenya, one of them is BMW, Mercedes, among others. Bamm Tours has a Peugeot option which has lately become many people's favorite one. Consequently, our team is working around the cock to acquire a BMW convertible one too.
Car Hire Kenya.
Amid many Car hire Companies in Kenya, we rank the best. why? we have been in the business of executive car hire for over 10 years. Therefore we have been through ups and downs of the industry and still, we emerge the best. You too can entrust us with your need for convertible cars for hire in Kenya.
Wedding Cars for Hire in Kenya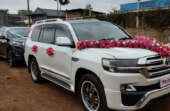 Kenyans, do very big and colorful weddings. it's their nature, fashion, and taste. Also, the simpler is also the classy one lately. By the way, Convertible cars for hire Kenya are very suitable for weddings. The vehicle can act as a bridal car. Our garage is full of other types of cars for weddings such as Toyota Prado, Toyota Alphard, or a Vellfire. Buses and Vans for hire too can be intelligently incorporated to carry family members too.
Executive Car Hire
At times, Nairobi has had quite a number of delegates, who mostly need executive car hire services. Many have called upon our organization to fill up the gap and provide excellent services. With our convertible cars for hire, we have exceeded our client's expectations.
Superbike For Hire Kenya.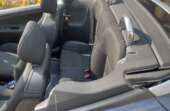 Lately, it has become a norm that when clients are hiring convertible cars for hire, to also hire a team of superbikes to act as a presidential entourage thereby creating a very colorful wedding ceremony worthy of every coin spent.
For Bookings,
CALL/ SMS/ WhatsApp:

0712004003 //0754 004 003// 0743142615
EMAIL: info@bammtours.co.ke