SUV Car hire Nairobi.
Are you looking online for a reliable and reputable car rental company to get you  SUV car hire in Nairobi Kenya? Well, look no further because, at Bamm Tours, we are here to help you get exactly that. See, we've been in the car rental industry for quite some time now. consequently, we have enough experience in this, So, simply pick up your phone and hit our dials by either Calling, texting, or using Whatsapp; 0712004003 //0754 004 003// 0743142615. We will be glad to serve you!
Pick-up Car Hire Nairobi.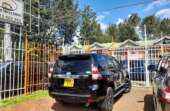 Normally, one of the best SUV car hire Nairobi to rent as a pick-up car hire Nairobi, is a double cabin. Of course, we have several types of double cabs pick-up for hire such as; The Toyota Hilux double cab for hire. Secondly, we have Isuzu D-max pick-up car hire Nairobi. Thirdly, we stock Nissan Navara Double cab pickup for hire. Typically, pickups are normally hired by young engineers in Kenya who have contracts mostly with the Kenya Government. In most cases, their work is either in Road construction, mining, piping among other contracts. Consequently, we give them vehicles for either short-term car hire needs or long-term car hire. Lastly, we have packages for either Self-drives or car hire with a driver, chauffeured services.
Car hire Services in Nairobi.
Basically, Bamm Tours is your best-preferred car hire company in Nairobi to get your vehicle rentals from. Obviously, we have different types and a wide range of cars for hire in Kenya today. For example, Salon cars for hire; such as Toyota Axio, Fielder, or Nissan Tiida, Mazda Axela. Secondly, 7 seater vans for hire such as Toyota Noah, Voxy, Alphard, Vellfire, Nissan Serena. Thirdly, Mini SUVs cars for hire such as; Toyota Rav4, Vanguard, or Nissan Xtrail for hire. 4×4 Car hires such as the Toyota Prados, Toyota land cruiser V8, Tour and safari vans for hire, 22 seater coaster or Rosa buses, 14 seater private vans, etc.
Best Car Hire in Nairobi.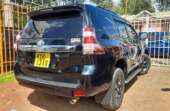 What makes a good and best car hire services in Nairobi? I think first, is the condition of the vehicles that the car hire company rents. For instance, if you need to get a Suv car hire Nairobi, you expect to get a good 4×4 car hire vehicle such as a Toyota Prado, or Toyota V8. Secondly, I feel it is the professionalism involved while hiring a car. Last but not least, the charges for your car rental. How much does it cost to hire a car a day in Nairobi Kenya?
Executive Car Hire Nairobi.
Apparently, whether you call it a luxurious or executive car hire in Nairobi, Bamm tours have those vehicles available for you. So whichever vehicle that you need, we've got it. For instance, Range Rover for hire, either Sport, House, or Vogue. Secondly Mercedes Benz for hire, Limousine for hire, Convertible cars for hire. Additionally, whether you need the car for personal or business meetings or corporate needs, we have ready packages for that. Also, we can organize airport pick-up or transfer services for you!
Nairobi Car Hire Self-Drive.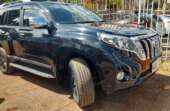 As much as we do more chauffeured car hire services, we as well consider self drive car hire. Mostly, it is for people that we've had a relationship with before or have been referred to as one of our customers. Typically, we mostly do self-drive car hire especially for an SUV car hire on a long-term basis. For instance, starting from 1 month onwards. Definitely, we have favorable packages for that. Therefore, while considering renting a car as a self-drive, always consider hiring it from us.
4×4 Car Hire in Kenya Nairobi.
Of course, our SUV car hire falls under complete 4×4 vehicle hires. verily, we've discussed this in length on our other blogs. However, there's a very thin line between people referring to the 4×4 car hire Kenya as either; Luxury car hire, Executive car hire, Suv car hire, among others. Basically, these terms are used to describe the need to hire either a Prado, V8, Range rover, safari land cruiser, among others.
Harrier for hire in Nairobi.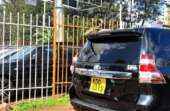 Nowadays, we have a vehicle that's rocking Nairobi in terms of its beauty and sophistication, Toyota Harrier for hire in Nairobi! Actually, many clients are opting to hire it as a wedding car hire. Others, prefer to attend business meetings with it, both in Nairobi and outside. Here, we are talking about the new shape Toyota Harrier for rent. It has come in two colors; White and Black. So, no matter your colour choice, simply let us know. Alternatively, you can get yourself a Toyota Rav4 hire or a Vanguard on a self-drive basis as we don't give out Harriers on self-drive for short-term needs.
Budget Rent a Car in Nairobi.
Who else hires vehicles at good rates in Nairobi than Bamm Tours? Of course none. Whether you are looking for a budget rent a car in Nairobi or executive car rental, you can always get it from us today. Simply let us know which type of a car you are looking for, the duration of hire and lastly, where you intend to use the car. You leave the rest of the details for us to deliver.
Mini Suv Car rental Nairobi.
Sometimes, you may just need a smaller SUV car hire for just you and perhaps your other colleague or spouse. So, you may not need a full-time complete 4×4 car hire. Therefore, all you need is a smaller car for hire. So, we have thought of that already. Bamm Tours is able to organize cars such as Toyota Rav4, Nissan X trail, Toyota Vanguard, Toyota Harrier, Mazda cX5, or Honda CRV. All this falls under the Mini Suv category.
For Inquiries and Bookings,
CALL/SMS/ WHATSAPP:

0712004003 //0754 004 003// 0743142615
EMAIL: info@bammtours.co.ke
Or, visit our Offices:
Nairobi / Main office: a few meters from AAR Hospital, Ridgeways, Kiambu Road. Carman Showroom, Ground Floor, Office number 5.
JKIA Office: Terminal 2, Kairi Tours next to Avis Car rental.
Mombasa Office: Epic Business Park, Office A33, 3rd Floor Links Rd, Mombasa.
Eldoret Office: Eldo Centre Mall, Office Number 027, Ground, Eldoret.
Nanyuki Office: Oddesey House, Office Number 1, Laikipia Road direct opposite the main entrance of Cedar Mall., Nanyuki.
Nakuru Office: Kang'ei & Nyakinyua Building, Kenyatta Avenue, Opposite Nyayo Gardens, First floor Room 9