Wedding cars for hire Nairobi.
Do you have a wedding around the corner, And you don't have a reliable transport company that you can trust? Well, look no further than Bamm Tours. We have helped thousands of customers over the years. Why should you worry? Stop looking out the internet, pick up your phone, and hit our dials, 0712004003 /0754 004 003/0743142615 and we will happy to serve you!
Luxury cars for hire.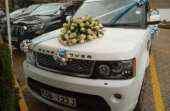 Whenever you are looking for a wedding car hire Nairobi, it's always good to go for luxury cars for hire. Vehicles such as Mercedes Benz for hire, Range Rover Sport or Vogue, Limousine, Convertibles, or Vintage cars for hire. Whatever your need, we are here to help you achieve the wedding of your dreams. So, whether you are looking for either weddings, special meetings, or any other personal needs, we've got you sorted!
Limousine for hire.
Normally, you cant talk about wedding car hire Nairobi, without mentioning Limousine for hire. Nowadays, its become a norm for many weddings in Nairobi. Therefore, if you are looking for a Limo to hire for your wedding or a special event, simply reach out to us, and we will be glad to help.
Car hire for wedding prices.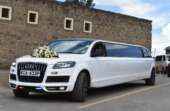 Relatively, there are many factors to consider while answering such a question. For example, The distance the bridal team will travel during the wedding day. Secondly, the type of vehicle you wish to hire. different vehicles are charged differently. The number of hours you wish to get a wedding car hire Nairobi for.
Wedding vehicles for hire.
Bamm Tours remains the best company to get your wedding vehicles for hire from. we have been in the industry for a long and so we are experienced in the sector. Our team are ready to help and assist to make your wedding a memorable one. So, whenever you are looking for a wedding car hire Nairobi, simply get in touch with us today.
Budget car hire Nairobi.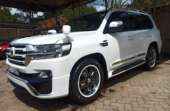 We may not promise a cheap car hire in Nairobi, since car rental is not cheap, but we can promise a budget or affordable ones. Of course, for wedding car hire Nairobi, we are the most sought-after company. Whether you need Buses, Alphard, Toyota Prado, Toyota V8, Range Rover, Mercedes, or Limos, we have them.
Mercedes for hire Nairobi.
One of the best vehicles to rent for wedding car hire in Nairobi is a Mercedes Benz for hire. Of course, the car has low ground clearance. Therefore, it may not be ideal for hire in a place with bad roads. But if the roads are good, we are good to go too!
For Bookings or Inquiries,
CALL/SMS/WHATSAPP:

0712004003 /0754 004 003/0743142615
EMAIL: info@bammtours.co.ke