Self Drive Car Hire
There are always benefits associated with hiring vehicles from Bamm Tours and safaris Limited. In this article, we will highlight some of the befits of self-drive car hire Nairobi Kenya. When you are in Kenya it is more convenient than using public transport especially if you have many places to visit.
Oftentimes, people think car hire Westlands Kenya is expensive. However, if you book your vehicle with Bamm tours and safaris limited you get a bargain! The following are some of the advantages of car hire Kenya.
It's enjoyable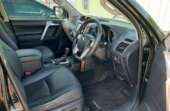 First off all driving a vehicle on your own is quite enjoyable.  You get to decide the speed and momentum of your ride. And you can go to as many places as you want without any hassles. There are a lot of places you can go to in Kenya for either leisure or corporate travel.
Self-drive car hire Nairobi Kenya makes you feel like you are in control. That's the way it should be.
There is much freedom with self-drive car hire Westlands Kenya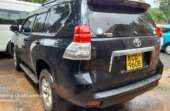 Can you imagine doing all stuff you can with your own vehicle? That is the true beauty of self-drive car hire. First, you can drive the vehicle at your own pace. Secondly, you can stop wherever you want. Thirdly, you can carry passengers with less inhibition as long as they meet the required number.
That's another beauty of getting a self-drive ride.
Self-drive car hire Westlands Kenya offers great comfort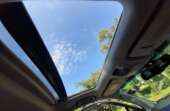 You get great comfort when you get a self-drive car hire Kenya. The reason most people would hire a vehicle is that they are looking for comfort. With car rentals from some of the best car hire companies
You can easily get chauffeur-driven vehicles from Bamm Tours and Safaris limited today! Talk to us now.
BOOK ONLINE HERE;
CALL/SMS/WHATSAPP; +254712-004-003 //0754 004 003// 0743 142 615
EMAIL: info@bammtours.co.ke