Voxy Car Hire in Kenya.
If you found us through a Google search, then you should know that you are at the right place at the right time. So, if you are looking for a Voxy car hire Kenya, Then, Bamm Tours is the right, leading, and reliable car hire company to get it from. Simply hit our dial below the page and we will get you nice vehicles for rental if not a Noah or a Voxy. Simply Call/SMS/Whatsapp: 0712004003 //0754 004 003//0743142615. Email us at info@bammtours.co.ke
Renting a car in Kenya.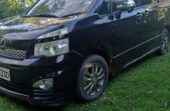 Traditionally, renting a car in Kenya has been there for quite some time. Equally, Voxy car hire has been there since when Toyota Japan started its production. Even though it first hit our doors 8 years later. Basically, we can say that you need not struggle anytime you need to rent a car in Kenya, especially if it's your first time. Of course, you have to meet some criteria. For example, we will need your full and true personal details such as your National Identity card and valid Driver's license. Additionally, we ask about your workplace, your next of kin, and finally, your residence. All this is to make sure that we, as a car rental company, are safe working with you.
Car hire Companies in Nairobi.
There are very many Car hire companies in Nairobi today. Bamm Tours remains to be the most preferred car hire company in Nairobi especially for Toyota Voxy Car hire Kenya. We have written other articles about this. So whenever you are dealing with us, just know that you are dealing with the very best car hire company. Mostly, when you are looking for chauffeured car hire, Wedding car hire, Safari and tour vans, buses as well as seven-seater vans.
Budget Car Hire Nairobi.
Your car hire process needs not be a struggle, rather than a hustle. Bamm Tours has come to make the car hire process a seamless and affordable one. Therefore, when you are getting a Voxy car hire Nairobi we promise to give you a budget, modern, and hustle-free car rental service.
Of course, there are several types of car hire. For instance, saloon cars such as the Toyota Axio for hire, Mazda Axela for hire, and Nissan Tiida for hire. Station Wagons for hire such as; Nissan Advan for hire, Nissan Wingroad for hire Toyota Fielder for hire, and Toyota Probox, for hire used for carrying light cargo. Lastly, in Budget car hires there are the Hatchback cars for hire such as; Mazda Demio, Honda Fit, and Toyota Vitz for hire.
Mostly, these types are the ones considered budget, cheap or affordable car rental vehicles types in Nairobi
Range Rover for hire Kenya.
By the way, how can I write this far and forget to mention that we too rent our Range Rover for hire in Kenya? Yes, we do. In our very many types of vehicles available for hire. Additionally, we have  Mercedes Benz for hire, Toyota V8, and Convertibles among other wedding cars for hire. We have several types of Range rover for rental such as the Vogue, Sports Range Rover and House types. Therefore, next time you need a Range Rover Vogue, Range Rover Sport or Range Rover HSE, simply let us know and we will be happy to serve you!
Noah for hire in Mombasa.
We have a branch in Mombasa that deals with all types of car hire needs in the coastal county. Currently, we have partners with whom we work together, as a team, to make sure you get a Voxy car hire in Nairobi as well as in Mombasa.
Actually, not only can you get a Voxy in Mombasa, but also in Nakuru, Eldoret, Kisumu, and Nanyuki. Our wide network coverage ensures that you can get the best vehicles in Nairobi, Nakuru, Mombasa, Eldoret, Kisumu, and Mombasa. Automatically, that means that we are a reliable car hire company in Kenya.
We also offer Toyota Prados for hire and buses for hire in Mombasa. Bamm Tours is your right choice whenever you need travel solutions in Kenya!
Car hire Westlands.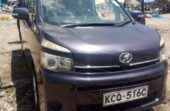 Our Offices are located not far from the Westlands. Therefore, whenever you need a Voxy car hire Nairobi, we can deliver it to your doorstep. We serve many clients in Westlands; both corporate and private. Our first office was in Westlands and so we keep getting orders for Car hire Westlands. So, if you live or work in Westlands, Nairobi, and you are in need of car hire services, please hit that dial.
7-seater car hire in Kenya.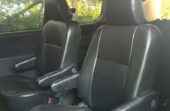 Toyota Voxy Car Hire Kenya is a 7-seater van available for hire from Bamm Tours. Basically, when you are looking for a 7-seater car hire in Kenya, always think of a Toyota Voxy or a Noah. What's more, we have both units available for rental. Toyota Voxy comfortably carries a maximum of 7 passengers excluding a driver.
This van is available for both self-drive and chauffeured.
Voxy for hire in Kisumu.
Whenever you are looking for a Toyota Voxy car hire Nairobi, you can also get one from Kisumu too. We can get it delivered to Kisumu International Airport. Alternatively, you can be picked up or dropped by the Airport. You can check our Airport Transfer Packages here, as well. Basically, we are the right choice for all types of motor vehicles for hire in the whole country of Kenya.
Subaru for hire in Nairobi.
At times, we always get inquiries about Subaru for hire in Nairobi. Unfortunately, the entire car hire industry has never prioritized Subaru car hire. Majorly, it's because of its high maintenance costs as well as the targeted customers. I understand that many clients are good drivers but the very few youths who would want to hire a vehicle to show off, turn off investors. So, instead, we advise our customers to take other types of vehicles such as the Noah or Voxy.
Noah for hire Nairobi.
Similarly, both the Toyota Noah for hire and Toyota Voxy for Hire Nairobi, are one and the same thing. However, many customers prefer specifying the model of their favourite seven-seater van for hire. Conclusively, whether you prefer Noah or Voxy, relax, we have both models. What's more, whether you need it as a self-drive or chauffeured, Short-term or Long-term, we will get it for you!
Nairobi Car Rental Services.
In general, Nairobi being the capital city of Kenya is the most ideal location to get any type of vehicle for hire. No Matter which type you are looking for, whether with the driver or without. always inquire from us and we will give you the right solution.
Seven-seater Vehicles for hire in Kenya.
Typically, there are myriad types of seven-seater vehicles for hire alongside the Toyota Voxy. Namely, Toyota Alphard and Toyota Vellfire. Secondly, both the Tourist Vehicles for hire such as; Tour van for hire and the Land Cruiser safari van for hire. Lastly, the Toyota Vanguard and Prado for hire are seven-seater vans. Unfortunately, their back seats are ideal for toddlers and not adults. Therefore it does not fall on a 7 seater vehicles equation.
Monthly Car Rental Nairobi.
Sometimes, when you think of a family car rental solution, Toyota Voxy for hire is the most ideal. Normally, this type of car combines both space and comfort for all your family members. So, it becomes the most preferred type of vehicle for clients who wish to get it for a longer time period. Obviously, Long-term car hire is any duration from a month onwards. Ideally, for clients visiting from the States or abroad. Actually, there are also various reasons why you would want to rent a car.
Nissan Serena Car Hire Kenya.
Normally, there are other alternatives to Toyota Voxy car hire in Kenya. For example, a Nissan Serena for hire from the Nissan car manufacturing company in Japan. Of course, there are other types of multi-purpose vans for hire (MPV vans for hire in Kenya) such as the Honda Stepwagon, and Nissan Elgrand for hire in Kenya. Luckily, Bamm Tours has all of them available for you.
For Bookings and Inquiries,
CALL/WHATSAPP/ SMS: 0712004003 //0754 004 003// 0743142615
EMAIL: info@bammtours.co.ke
Or, visit our Offices:
Nairobi / Main office: a few meters from AAR Hospital, Ridgeways, Kiambu Road. Carman Showroom, Ground Floor, Office number 5.
JKIA Office: Terminal 2, Kairi Tours next to Avis Car rental.
Mombasa Office: Epic Business Park, Office A33, 3rd Floor Links Rd, Mombasa.
Eldoret Office: Eldo Centre Mall, Office Number 027, Ground, Eldoret.
Nanyuki Office: Oddesey House, Office Number 1, Laikipia Road directly opposite the main entrance of Cedar Mall., Nanyuki.
Nakuru Office: Kang'ei & Nyakinyua Building, Kenyatta Avenue, Opposite Nyayo Gardens, First floor Room 9
https://bammtours.co.ke/why-get-a-toyota-noah-for-hire-kenya-from-bamm-tours/