PRIVATE CAR HIRE KENYA.
Are you looking for private car hire in Kenya online? Well, look no further because you've just landed at the right place at the right time. Simply hit our dials on; 0712004003 / 0754004003 / 0743142615. We will be glad to serve you.
When you go through our list of vehicles you will notice we have a long range of private car hire Kenya. These vehicles include 5, 7, 11, 14, 22, and 25 seaters, 33, 44, and 50 Seaters that you can hire for your travel needs. Private car hires Kenya comes in various shapes and brands too.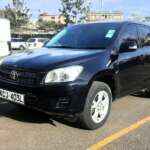 This means that our clients are spoilt for choice. For example, our private car hires Kenya includes; Toyota, Nissan, Mitsubishi, Landrover, Mercedes, etc. If you have noticed, the range includes regular vehicles and high-end vehicles.
We understand that private car hires Kenya can be for regular travel plans or for executive travel. Additionally, private car hire Kenya could include buses for a large group of people.
Additionally, you can hire private safari vehicles from us. These include; the Toyota Hiace tour van and Toyota Land cruiser safari vans. We have them available across main Kenya cities such as; Nairobi, Mombasa, Nakuru, Eldoret, and Kisumu town.
Mini SUVs Car hire.
There is quite an extensive mini or mid-size SUV range from Nissan X-Trail to Toyota Vanguard , Toyota Harriers, and Outlanders. This private car hires will easily accommodate 5 to 7 people. In this category, we have Toyota Rav4 which also accommodates seven people comfortably.
5 seater Vehicles for hire.
When you are looking for a vehicle that can easily transport 5 people or less then you can choose the Toyota Fielder, the Axio, Toyota Premio, etc. If you wish to travel on an intimate journey then these are the vehicles for you. Check here for a salon car for hire:
11 and 14 seaters Vans for hire.
These vehicles usually come as minivans. They are either Nissan or Toyota minivans and can carry 8 people, especially as tour vehicles or (TSVs). When you need a vehicle that can comfortably carry such a number of people more than the 11 and 14-seaters will do that perfectly. Check here:
Kenya Buses For Hire.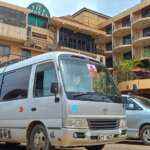 These are the kind of vehicles that are ideal for moving a large number of people usually more than 20. On average the Mitsubishi Rosa or the Coaster will carry 25 people. Unlike, regular public transport buses, these buses are fitted with the state of the art cooling systems and comfortable seats. Plus they come with extra accessories.
We also have in stock Isuzu buses that carry more than 25 passengers. They carry 33, 40, and 51 Seater buses for hire.
Toyota Prado for Hire Kenya.
Similarly, alongside private cars for hire in Nairobi Kenya is a Toyota Prado Tx 150 for hire in Nairobi Kenya. This is both a luxury and 4×4 wheel drive. Its both suitable for private uses such as airport transfers and wedding cars for hire.
BOOK ONLINE HERE; 
CALL/WHATSAPP/SMS;
+254712-004-003 //0754 004 003// 0743-142-615.
Or, visit our offices; a few meters from AAR Hospital, Ridgeways, Kiambu Road.