Mini SUV Car Hire Nairobi.
Are you looking online for a vehicle rental company to get your mini SUV car hire in Nairobi Kenya? Well, look no further because with Bamm Tours you are fully sorted. We have a stock of a wide range of Mini Suv vehicles available for rental such as; Toyota Rav4, Toyota Vanguard, Nissan X Trail, Honda CRV, Mazda CX5 among others. So, simply pick up your phone and hit our digits; 0712004003 //0754 004 003// 0743142615, and we will be glad to serve you.
Compact Suv car hire.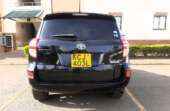 Basically, whether you prefer to call it a mini SUV car hire Nairobi or compact SUV car hire Nairobi. It's one and the same thing. Whatsmore, our units are clean, new and well maintained to suit your needs. You can either hire it to use with your family travels or as a corporate journey. Ideally, the Mini SUV vehicles for hire are suitable for both smooth and rough terrain on our Kenyan, African roads. Whether offroad or upcountry visits.
Rent SUV cars.
Normally, whenever you are looking for an ideal place to rent SUV cars, always get them from us. Our wide range of Mini SUV car hire Nairobi ensures that you always get a vehicle for yourself! Of course, it's advisable to always book in advance to avoid last-minute inconveniences. Our team of dedicated staff ensures that the rental process is smooth and efficient. Additionally, we also have full-size SUV car hire too.
Compact SUV car hire near Kiambu road.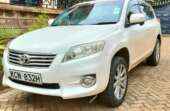 Typically, whenever you hear of someone looking for a compact SUV car hire near Kiambu Road, they are looking for us. See, we are the only car hire company which is strategically located along Kiambu Road, ridgeways, few meters from AAR hospital. Therefore, this ensures that you always get a car whenever you need it. Contact us today for any type of vehicle for rent. Obviously, we serve other regions in Nairobi as well.
Rent a Car in Nairobi.
When do you want to rent a car in Nairobi? Which type of vehicle do you want to rent in Nairobi Kenya? Which is the most trusted, reliable, and best car hire company that you can rent a car from in Nairobi Kenya? Ultimately, it's Bamm Tours and Safaris Ltd! You never regret dealing with us. Always get a car from us anytime. Welcome.
Car hire prices in Nairobi.
Consequently, there are different prices for different types of vehicles. For example, a salon car hire car price, such as Toyota Axio, Fielder, Nissan Tiida, Mazda Axela, is KES3,000/-. Secondly, a mini SUV car hire, such as Toyota Rav4, Vanguard, Xtrail, CX5, CRV, Nairobi prices ranges from KES6,000/- per day. Thirdly, a seven-seater van, such as Toyota Noah or Voxy or Nissan Serene Serena is KES6,000/- per day. While full-size 4×4 car hire Nairobi, such as Toyota Prado Tx 150, is KES13,000/- per day. All of the above prices are for the self-drive option only per day. Get in touch for a special discount on long-term car hire contracts.
Monthly car rental Nairobi.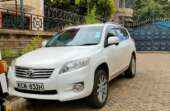 One of the best performing long-term or Monthly car rental Nairobi is Mini Suv car hire Nairobi. Obviously, am tempted to think that the reason is that it combines both the budget car hire needs and the 4×4 compatibility. It's in the middle of a salon car and a full-size four-wheeled vehicle. Additionally, its price is in between them too. So, as a client, it makes more sense to hire it on a longer time basis. after all, it serves the purpose of 4×4 in every way.
Cheap car hire Nairobi.
Whenever you are looking for a cheap car hire company in Nairobi, Always get in touch with us. alternatively, we are aware of other high-end and international car rental companies such as; Hertz, Budget, Avis. However, Bamm tours is a local car rental company so we have cheap car hire prices.
Car Rental in Kenya.
Traditionally, the car rental business in Kenya has been there for ages. Actually, my father used to practice it at Jomo Kenyatta International airport back in the 1990s. So we can say that I picked up the trade from him. Generally, we are the leaders when it comes to Car rental in Nairobi Kenya. We love cars, and cars love us back!
How much does it cost to rent a car in Kenya?
Basically, we have already discussed this on our previous blogs and even up above this page. Simultaneously, we observed that different types of vehicles have different prices.
For inquiries and Bookings,
CALL/ SMS/ WHATSAPP:

0712004003 //0754 004 003// 0743142615
EMAIL: info@bammtours.co.ke
Or, visit our offices; a few meters from AAR Hospital, Ridgeways, Kiambu Road.