Prado TX for Hire Near Kiambu Road.
Basically, whenever you hear someone searching online for a Toyota Prado for hire near Kiambu Road, they are simply searching for Bamm Tours and Safaris Ltd. Why? Because we are the only Car hire company in Nairobi based along Kiambu Road at Ridgeways. So, simply pick up your phone and hit our dials, 0712004003 //0754 004 003//0743142615, or email info@bammtours.co.ke and our team will be happy to serve you!
Car hire Nairobi.
Of course, there are many car hire companies in Nairobi Kenya and ours is one of the best. actually, the best Car hire Company in Nairobi! We have been in the industry for quite some time now. Consequently, that means that we have been able to understand the market with its challenges. Therefore, you should entrust us with all your car hire needs.
Prado Hire Nairobi.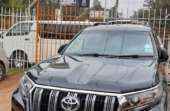 One of the favourite cars available for hire in Nairobi is a Toyota Prado Tx 150. Obviously, there are other types of cars available for hire such as; Saloon cars, 7 seater vans for hire, Mini SUVs or Crossovers for hire, 4×4 Wheel Drives, 14 seater vans and buses, and wedding cars for hire.
Toyota Prado TX for hire Near Kiambu road has the option of either renting out as a self-drive or Chauffered. However, the self-drive option means that you have to meet certain standards and requirements before hiring the vehicle. Lately, there has been an increase in carjacking, especially in the car hire industry. We, therefore, take the necessary precautions to avoid or minimize such occurrences.
Toyota Prado for hire.
Typically, the Toyota Prado TX for hire near Kiambu Road can be hired for several uses. For example, A Wedding. Bamm Tours has come up with wedding packages for this to include fuel, driver's allowances, and the Prado for hire. Whether you prefer White Toyota Prados for the wedding or executive Black, we have them for you! Simply chat with us and we will be happy to serve you! Moreover, we look at weddings as part of our ministry to people, since we understand the marriage covenant and what it means for a society!
Secondly, you may hire the Prado for other uses such as business meetings and or airport transfers. Thirdly, you can hire the Tx Prado for your own personal use as a four-wheel executive car to visit off-road areas such as Northern Kenya such as Chalbi desert safaris.
Prado Rent per day.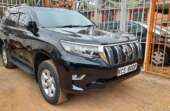 Normally, the cost of renting a Prado depends on various factors. For instance, whether you need a self-drive or car hire with a driver option. Secondly, where do you intend to use the vehicle? If it's within Nairobi, it is cheaper than to Mombasa or to Kisumu.
Thirdly, the duration of hire. The longer the period of hire, the cheaper it is. Always check with us your discounted rates on monthly hires or long-term hires. Whether you are looking to hire an expat or just a vacation, we have solutions just for you.
Fourthly, the nature of the event you are attending. For example, for a day wedding, we have different packages depending on the nature of movements and locations.
Normally, Prado rent per day ranges from KES12,000/- for a self-drive within Nairobi to KES16,000/- For a Wedding within Nairobi.
For enquires and Bookings,
CALL/SMS/WHATSAPP:

0712004003 //0754 004 003// 0743142615
EMAIL: info@bammtours.co.ke
Or, visit our Offices:
Nairobi / Main office: A few meters from AAR Hospital, Ridgeways, Kiambu Road. Carman Showroom, Ground Floor, Office number 5.
JKIA Office: Terminal 2, Kairi Tours next to Avis Car rental.
Mombasa Office: Epic Business Park, Office A33, 3rd Floor Links Rd, Mombasa.
Eldoret Office: Eldo Centre Mall, Office Number 027, Ground, Eldoret.
Nanyuki Office: Oddesey House, Office Number 1, Laikipia Road directly opposite the main entrance of Cedar Mall., Nanyuki.
Nakuru Office: Kang'ei & Nyakinyua Building, Kenyatta Avenue, Opposite Nyayo Gardens, First floor Room 9
https://bammtours.co.ke/prado-for-hire/