Hire a Driver in Nairobi
Probably one of the best ways to move around our capital city is to do a car hire with a driver. We have this service in Nairobi, Mombasa, Nakuru, Eldoret, Nanyuki, and Kisumu. Especially if it is your first time visiting the city, this has not only to be your best decision but your only choice. Conclusively, whenever you think of hiring a car in Kenya, always hire it with its own driver. So, simply pick up your phone and hit our dials 0712004003 /0754 004 003/0743142615. Email us at info@bammtours.co.ke Our team will be glad to serve you.
Alternatively, you can fill in this form and we will serve you asap.
Kenya Cheap Car Hire Nairobi.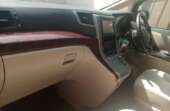 Ever heard of the saying cheap is expensive? Many argue that it is cheaper to hire a self-drive car but looking at a different angle is actually expensive. For instance, while you have hired a self-drive and get involved in an accident, do you know you stand to be liable? Of course, the list of liabilities can go on and on. So, it is always cheaper to hire a car with a driver, anytime. It saves you time and money too.
In addition, Bamm Tours stands as one of the best car hire companies to get cheap car hire deals that are reliable, affordable, and smooth. Therefore, while dealing with us. you can be sure that you're dealing with the best that there is. More so, when it comes to car hire with a driver service.
4by4 Car hire Nairobi Kenya.
We have specialized in hiring our 4×4 Wheel Drive SUV cars mostly, the Toyota Prado TX 150 for hire or its juniors, the crossover; Toyota Vanguard or Rav4, or a Harrier. Of course, we do car hire with a driver in Nairobi.
On the same note, we have modern clean tourist vehicles for hire such as the Toyota Hiace tour Van, Toyota Land Cruiser Safari Van, and the overland trucks for hire. Similarly, other types of cars such as the Double cabs for hire, for example, the Ford Ranger, Toyota Hilux, Nissan Navara, etc.
Take a look at the different types of cars in our garage. We closely work with our partners such as Toyota Prado for Hire Nairobi to ensure that you always get any car that you need.
Car Hire with a Driver.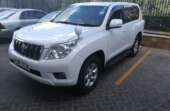 In Nairobi, renting a vehicle with a chauffeur has many advantages. Firstly, you always get value for your money, you feel like a boss while seated on the left-hand side and enjoy the views with the drive.
Secondly, you don't need to worry about how to get there! After all, you've hired professionals, let them do their work! Simple.
Thirdly, in times of accidents, you are not liable as a customer. Lastly, you continue doing what you do best, while your driver worries and takes care of how you will get there and on time.
Online Car Hire.
Bamm Tours has laid a platform whereby you can actually hire cars online. take a look at our website now. We are currently designing an app that we will soon launch in the market soon so as to make car hire with a driver Nairobi seamless and efficient.
Cost of a Driver in Nairobi.
There is nothing cheaper in Nairobi than the cost of hiring a driver. Imagine for only $30 a driver can drive you the whole day while using your own salon car for hire. But, in case you are driving outside Nairobi, we charge just $40 while we charge $60 for travels outside Nairobi with accommodation involved. When you compare this cost with the risks of driving yourself, you definitely fall for car hire with a driver Nairobi.
Drivers for hire in Nairobi Kenya.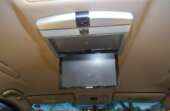 No one else delivers this service better than Bamm Tours. At times we hire our Professional drivers to drive personal vehicles upon request. Always check out with us the drivers available from day to day. Our Drivers for hire are courteous, smartly dressed, and English-speaking and know Nairobi and its environs quite well.
Car hire Nairobi with the driver.
As discussed above and in our other blog articles, There's nothing as refreshing as hiring a car with a driver in Nairobi. Of course, this has many advantages such as you don't have to worry about vehicle liability. Secondly, if you are running late for a meeting, your driver mostly knows a shortcut route. Your Job, therefore, becomes easier since it's just relaxing and taking the back seat. Actually, you let your money work for you!
Typically, if you are a foreigner visiting Kenya for the first time, you cannot afford to hire a vehicle to drive yourself. Therefore, hiring a car and a driver is your only option. This ensures that your stay is stress-free and smooth. Why? you just let the driver know what time you need to be picked up, from where and to where you will be going, and all your meeting schedules. Bamm Tours has the best rates for this. Get in touch with us now.
Car hire for a day with driver.
Other times, as a Kenyan, you may feel too tired to drive even your car. At its time, we encourage hiring a car and a driver for a day. All our drivers are experienced professionals. Mostly if you intend to drive long distances on highways. For example, a breastfeeding mother while on a long-distance journey, will need to attend to her baby while on the highway. Instead of making abrupt stops while pulling aside, it's advisable to hire a chauffeur. What other options do you have apart from hiring a car with a driver? None.
Hire a car driver for a day.
By the way, when we talk about car hire with a driver Nairobi, Mombasa, Eldoret, Nakuru, and Kisumu, it doesn't necessarily mean that you cannot hire a driver for a day. Factually, you can hire as many days as you would like. No matter the size and the type of your car. From Vans, and SUVs, to Buses. Always consider hiring it with its own driver.
4by4 Car Hire Kenya Nairobi.
Bamm Tours is a renowned car hire company in Nairobi that specializes in 4 by 4 car hire services. Our wide range of SUVs and 4by4s suit your daily needs. Actually, our 4by4 car hire Kenya Nairobi can be hired as either self-drive or Chauffeur driven. Always get in touch with us for more information, we will be glad to help.
Self-drive Car Hire.
Earlier, we used to operate this model but we have since stopped. In case, you would love to either hire a private driver or hire a car with a driver in Nairobi, we are here for you!
For Bookings and Inquiries,
CALL/ SMS/ WHATSAPP: +254 712 004 003 /0754 004 003/ 0743 14 26 15
EMAIL: info@bammtours.co.ke
www.bammtours.co.ke
Or, visit our Offices:
Nairobi / Main office: a few meters from AAR Hospital, Ridgeways, Kiambu Road. Carman Showroom, Ground Floor, Office number 5.
JKIA Office: Terminal 2, Kairi Tours next to Avis Car rental.
Mombasa Office: Epic Business Park, Office A33, 3rd Floor Links Rd, Mombasa.
Eldoret Office: Eldo Centre Mall, Office Number 027, Ground, Eldoret.
Nanyuki Office: Oddesey House, Office Number 1, Laikipia Road direct opposite the main entrance of Cedar Mall., Nanyuki.
Nakuru Office: Kang'ei & Nyakinyua Building, Kenyatta Avenue, Opposite Nyayo Gardens, First floor Room 9
https://bammtours.co.ke/hire-a-bus-and-driver-in-nairobi/