Hire a Car with a Driver in Nairobi.
If you find yourself reading this here, it only means that you are looking for the best company in which you can hire a car with a driver in Nairobi Kenya! You are at the right place at the right time. So, your search needs to end here and now. Get in touch with us, BAMM TOURS and we purpose to offer you the very best services, the only thing we perfect in this world. CALL/ SMS/ WHATSAPP: 0712004003 /0754 004 003/0743142615.
Hire a Driver in Nairobi.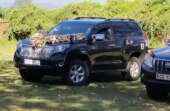 At times, clients come looking for a professional private driver who can drive their car on their behalf. We too have this option as well. In this scenario, You hire a driver in Nairobi to mostly drive you outside the city for either a daily driver or a couple of days. The main advantage is that you get to enjoy the drive while you do what you do best, as the driver for hire does what he does best! You see, it's a win-win game.
Kenya Cheap Car Hire Nairobi.
All over the world, I feel Kenya has one of the cheapest car hire or rental rates. For example, A salon car hire with a driver is about KES5,000/- Per day excluding fuel, While it KES15,000/-– While using a Toyota Prado for hire Kenya. You see, there is a great saving whenever you hire a car with a driver Nairobi anytime.
Car hire with a Driver.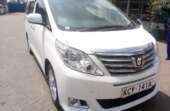 We have earlier discussed this on our other blogs. Professionals will always advise and insist that every time you visit Kenya, Hire a car with a driver for many valid reasons. First, You are new to the country, so, you are unfamiliar with their traffic rules. Secondly, why risk being liable for accidents? Thirdly, do you know how to get around in a foreign country that speaks a different language? Most probably, you don't want to find yourself in an ugly scene. Therefore, always hire a car with a driver Nairobi.
Car and Driver hire Kenya.
Have you ever heard of Bread and Butter? The same way is Car and Driver. They both familiarise each other and therefore the experience will be out of this world. You see, a car is a machine which means that it can develop a mechanical problem at any time. Some cars have a tendency of repeating the same failure over and over again. Therefore, is it not only wise that when you think of car hire in Kenya, you think of hiring a car with a driver Nairobi at the same time?
Rent a Car in Kenya with a Driver
While many in Kenya mostly uses the word hire to mean rent, Many will be searching to rent a car in Kenya with a driver as the opposite of Hire a car with a driver in Nairobi Kenya. We have you sorted. Bamm Tours understands your every need since we speak your language! Talk to us today and let us know which type of vehicle with a driver, you are looking for!
Drivers for hire in Kenya.
Interestingly, Bamm Tours offers drivers for hire in Kenya. We have a team of professional drivers, who are available anytime. They are experienced, Courteous, respectful and will take good care of your car as their own. so, anytime you are looking for drivers for hire in Kenya, look no further than at Bamm Tours.
Cost of a driver in Nairobi.
At this point in time, you may be asking yourself just how much does it cost to hire a driver in Nairobi. Well, this depends on several factors. One, How many days do you need his services? Two, Do you need strictly driver services with your own vehicle or with ours? Mostly, their allowance range from KES1,000/- for one day within Nairobi to KES3,000/- if the driver is outside Nairobi to major cities across Kenya.
4by4 Car Hire Kenya Nairobi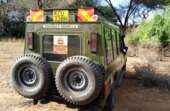 In most cases, many clients who are looking forward to hire a car with a driver, look out for 4by4 Car hire. For example, Toyota Prado, or a Land Cruiser, Tour Van, Toyota Rav4 or a Vanguard, Toyota Harrier among others.
For Bookings,
CALL/SMS/WHATSAPP:

0712004003 //0754 004 003// 0743142615
EMAIL: Info@bammtours.co.ke