Vehicles For Hire in Nairobi Kenya.
Car hire in Kenya incorporates a number of vehicles depending on the client's needs. Bamm Tours and Safari Limited offers different types of vehicles for hire in Nairobi. Come with me as I show you the different types of cars we have for hire. Welcome. Should you feel you want to reach out to us asap, please call/ sms/Whatsapp us now; at +254712004003/ 0743142615/ 0754004003. We will be happy to hear from you.
Tour van for hire in Nairobi.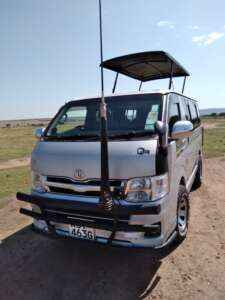 The most popular vehicle for hire in Nairobi is the tour vehicles such as the off-road beasts or the larger buses popular with corporate travelers. Alternatively, local and international tourists request guided tours with our trained guides which seems more convenient. However, Bamm Tours and Safari offers a professional chauffeur-driven vehicle for hire services or car hire with a driver in Nairobi, Mombasa, Nakuru, Eldoret, and Kisumu.
Actually, we are one of the leading providers of tour vehicles for hire in Nairobi especially for the users to visit Nairobi National Park game drive vans for hire. Of course, we have two types of Nairobi National park tour vehicles. Namely; Toyota Hiace tour van for hire. Secondly, the Toyota Land Cruiser safari van. Thirdly, Overland trucks for hire for a bigger number of passengers group. Of course, you can as well use the Coaster or Rosa buses for hire, though we highly recommend the hire of the latter.
Safari Vehicle Hire Nairobi.
There are two types of safari vehicles for hire in Nairobi. Namely, the Toyota Hiace tour Van and Toyota Land Cruiser Safari van for hire. Both of the units are customized as safari vehicles for Africa. You can check the links for more information.
Vehicle Hire in Nairobi Kenya.
In Nairobi, there are myriad types of vehicles for hire. The majority are of course Toyotas, which is a Japanese vehicle manufacturing company that has perfected the need for Africa when it comes to Cars. Bamm Tours stocks vehicles such as this; Toyota Fielder, Toyota Axio, Toyota Noah or Voxy, Toyota Alphard, Vellfire, Toyota Hilux Double Cab, Toyota Hiace Tour Van, Toyota Harrier, Rav4, Vanguard, Land Cruiser, Prado, Coaster among others. Obviously, that's not to say that we don't have other vehicle models such as Nissan, Mazda, Range Rover, Scanias, Mercedes, etc.
Wedding Vehicles for Hire in Nairobi.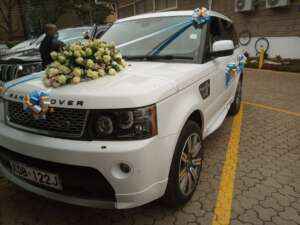 Since we have all types of vehicles for hire, What matters when a client is looking for a wedding vehicle for hire is, of course, His taste and the budget. Many prefer the Toyota Prado for hire, Others Toyota Alphard and Vellfire since they are beautiful cars. Many also hire Toyota Coaster buses to ferry family and relatives, inlaws, to their wedding venues. Additionally, in case a client is unable to decide, we definitely help them choose.
Hire a car with the driver in Nairobi.
If you are visiting Kenya for your first time, it is advisable you hire a vehicle with a driver. Not only just a normal driver but a driver who understands Nairobi very well. This is our specialization since we have been in Nairobi for the last 20 years! You can always get a car with a driver for several types of vehicles such as salons/ sedans/ hatchbacks. Secondly, the vans such as 7 seater, 10 seater, and 14 seater vans. Thirdly, you can rent buses for your organization, family, or friends.
The type of car with a chauffeur to hire depends on several factors. For example, your budget, your traveling location, and the number of people traveling, among other factors. What's more, we can help you choose the right car for your occasion.
Expats Car hires Nairobi Kenya.
Occasionally, Nairobi being a capital city, many organizations have their headquarters based here since it serves as a good location for the East Africa region. Therefore, while the companies are setting up their offices, they obviously require transportation means. Bamm tours come in handy.
We have discounted packages for long-term car hire needs or monthly car hire whether self-drive vehicle leasing or chauffeured car hire solutions. The great advantage for ex-pat car hires is that the organization saves on the cost of acquiring motor vehicles at their initial stage. Also, if the tenure of the specific expatriate expires, the company does not struggle to dispose of the motor vehicle assets, we simply take them back. These and other factors such as the cost of the proper insurance, repairs, and general maintenance of the vehicles. Therefore the expert is left to concentrate on his major goal or work-related matters while we take care of his mobility.
Uber Taxi Cab Transfer Services in Nairobi.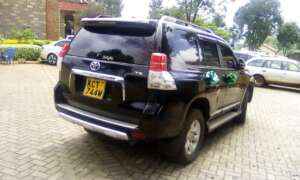 Similarly, a lot of people normally search for uber, taxi, or cab services in Nairobi while they require the general professional cab services that we offer. One of the key advantages you get when you book with us is that we use slightly bigger vehicles than what uber uses. Also, when you book in advance, our drivers arrive about 15 minutes prior to your pick-up time.
Obviously, our cars are well maintained, nicely scented, and clean, since, after all, we knew we will be picking you up. Thirdly, our vehicles have bigger or extra space for your legroom and luggage, unlike the uber ones. Fourthly, our drivers are well knowledgeable of the routes owing to their many year's experiences.
Conclusively, you can entrust us with all your general vehicles for hire in Nairobi Kenya.
Welcome.
For Bookings, Call/SMS/WhatsApp:

0712004003 /0754004003/ 0743142615
EMAIL

; info@bammtours.co.ke
Or, visit our offices; a few meters from AAR Hospital, Ridgeways, Kiambu Road.