Private Cars For Hire.
Most probably, you've been googling in search of private cars for hire Nairobi. Well, worry not, because you have just landed at a page that will definitely sort you out. Simply pick up your phone and hit our dials, 0712004003 /0754 004 003/ 0743142615, and we will be glad to serve you!
Where can I hire a car in Nairobi?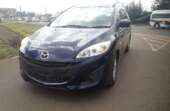 If this is your biggest question, we are here for you. Kindly let us know which type of car that you need, how many days, pick-up and drop-off date, time & place, and we will have you sorted within a short while. Your job is just to offer true information about yourself, your place of work, your Next of Kin. Our safety department will verify the information provided and finally advise the customer care team on the way forward.
Cars for hire Nairobi.
Nairobi county, being the capital city of Kenya, as well as headquarter in East Africa, has many visitors. Therefore, all these guests need transportation. Whether Self drive vehicles or chauffeured ones. Consequently, we are here to offer that solution. Whenever you are looking for private cars for hire, simply get them from us, today.
Kenya cheap car hire Nairobi.
Being a local and the best car rental company, our cars are therefore very affordable. Secondly, they are well maintained and in good mechanical condition. However, in case of any breakdown, our team is able to determine whether to change the unit for you, send a mechanic, or advise on where to take the vehicle for fixing. This has made us be the most preferred private cars for hire in Nairobi.
Monthly Car Rental Nairobi.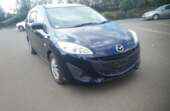 Did you know that Bamm Tours actually has one of the best monthly car rental packages in Nairobi? Now you know! we have been serving both Kenyans and foreign cars for hire for the long term. If your aim is to visit Kenya and stay for more than 2 weeks. Please let us know in advance and we will get you a package as well as the payment plans. Our monthly car rental runs from Salon cars such as Toyota Fielder or Axio. 7 seater vans such as Toyota Noah or Voxy. Mini SUVs such as Toyota Rav4 or Vanguard. Pickups such as Toyota Hilux Double cabin. Buses like Toyota Coaster, 33 / 44 / 50 seater Isuzu buses for hire. Lastly, the Toyota Prado Tx and a Toyota V8 for hire Nairobi monthly car hire.
Car hire with Driver Nairobi.
There's nothing as peaceful as hiring a car with a driver in Nairobi. Just imagine you do not need to worry about the traffic, potholes, Short cuts, notorious matatus, traffic police harassments on the roadblocks. Yours is just taking the back left seat, continue working on your laptop or meetings online, while the driver worries about all the above. What a nice feeling? Actually, it's referred to as money working for you! So next time you are looking for the best private cars for hire in Nairobi, consider hiring them with a professional driver. you'll never regret it.
Rent a car in Kenya.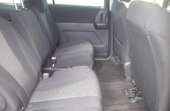 Did I just hear you asking where to rent a car in Kenya? Hope I heard you, right buddy? We are the best car rental company in Nairobi to get your private cars for hire from. Let us worry about which good vehicle to give you as we look forward to building a long-lasting business relationship. We are the solution for all your car rental needs.
For Bookings & inquiries,
CALL/SMS/WHATSAPP:

0712004003 /0754 004 003/0743142615
EMAIL:

info@bammtours.co.ke
https://bammtours.co.ke/private-safari-tour-van-hire-kenya/