TOYOTA FIELDER FOR HIRE KENYA
Among some of the most versatile vehicles in Kenya, the Toyota fielder and the Probox are one of them. These vehicles are quite a number on the Kenyans roads. And let's face it, these vehicles are very good to the Kenyan masses. As such, we as Bamm tours know that Kenyans love Toyota fielder for hire Kenya. That's why we offer it at great prices. To all the Kenyans who are looking for a Toyota fielder then this is the right place. If you found us through Google then you would have noticed that our popularity has soared because of offer the best services in Car hire services especially the Toyota fielder for hire Nairobi Kenya
Other Types of Car Hire in Nairobi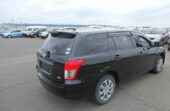 The Toyota fielder is loved by many Kenyans because of its extendable cargo space. If you are out on a business trip, especially on the outskirts of the urban centers then it will be a great buddy on the Kenyan roads. The Toyota fielder for hire Kenya comes just like most of the vehicles we offer. In addition, we offer vehicles such as the Toyota land cruiser, Toyota Rav 4, Toyota Vanguard, Toyota Axio and so on. Do not delay your journey because of the absence of a vehicle. Just get a Toyota fielder for hire from Bamm tours today.
Why Hire Toyota Fielder From Us?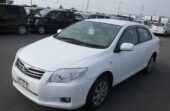 There are a number of reasons you should hire a vehicle for us. For one we offer complimentary refreshments with our Toyota fielder for hire Kenya. We also know a thing about great customer service! In fact, that's what keeps most of our customers coming back for more. Do not hesitate to contact us for the best in Toyota vehicles hire services! You will never regret making this detection by working with one of the best; Bamm Tours and Safaris Limited Kenya.
FOR BOOKINGS;
CALL/ TEXT/ WHATSAPP
+254712004003 /0754 004 003/0743-142-615
EMAIL: info@bammtours.co.ke