4×4 Car Hire Nairobi.
Are you looking online for a reliable 4×4 car hire Nairobi company? Well, worry no more because your search is now over. Bamm Tours has a myriad of vehicles available for you to hire today. So, simply pick up your phone and hit our dials; 0712004003 //0754 004 003// 0743142615, Email us at info@bammtours.co.ke and we will be glad to help you.
Why do you need 4×4 Vehicles in Kenya?
Kenya, being an African country has many parts of it filled with rough terrain. Simultaneously, you would need a reliable 4×4 car hire Nairobi in order to make your journey successful and stress-free. Luckily, a transportation company such as  Bamm Tours enables you to get them at an affordable price. Therefore, feel free to contact us for any need that you have for 4by4 vehicle rentals in Nairobi Kenya.
Self-drive Car hire Kenya.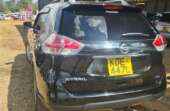 Normally, many clients would prefer a self-drive car hire in Kenya whenever they are looking for a 4×4 Car hire Nairobi. So, we have arranged a package for that and we've equally set aside self-drive vehicles.
For example; We have Mini SUV cars for hire such as Toyota Rav4 for hire and Toyota Vanguard for hire, Honda CRV, Toyota Harrier, and Mazda CX5, as well as Nissan Xtrail for hire in Nairobi.
Secondly, we have a full-size SUV 4×4 car hire Nairobi such as the Toyota Prado Tx for hire in Nairobi Kenya. Thirdly, we stock Toyota Land Cruiser V8 for hire and Range Rover Sport.
Car hire Nairobi with the driver.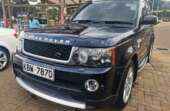 Sometimes, it is better to get a 4×4 car hire Nairobi with a driver. Why you may ask? As much as you would want to cruise in the city or the bush, it pays if you are driven by someone with experience of the terrain and the car.
Secondly, if it's your first time visiting Nairobi, we recommend getting a car hire with a driver! Of course, it normally turns out that drivers know the shortcuts so that you are not late for your appointments while stuck in traffic.
Additionally, as a customer, you don't worry about the traffic on the highway. your job is simply taking the back left seat and concentrating on what you know. You let the driver do his job. Obviously, all our drivers are professionals.
Monthly Car rental in Nairobi Kenya.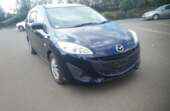 Many a time, we serve clients who normally need car rentals on a long-term basis. Basically, we charge them on a monthly basis. Therefore, we refer it to as a monthly car rental. Most of the customers who prefer this model are either; expatriates or visiting Kenyans from abroad.
Usually, expatriates are in the country for less than a year and therefore it does not make economic sense to purchase a car to just use for 12 months. You can read our article on why you need to hire a car in Kenya.
Always check with us the available options we have for monthly car rental deals on our social media posts; Facebook, Twitter, and Instagram. Alternatively, you can simply Call/ SMS, or WhatsApp us.
Kenya 4 by 4 Car hire.
Did you know that Bamm Tours is the only car rental company that has a wide network to get you 4 x 4 car hire from? Now you know. Whether you want to visit Masai Mara tours, Amboseli, Tsavo, Nakuru, Samburu, or even the northern part of Kenya. Consider getting your 4×4 car hire Nairobi from us any time of the day. Our team of dedicated staff will be ready to serve you. Actually, we have a sister company that organizes tours across East Africa called Baecation Adventures Kenya.
Similarly, Bamm Tours has extended its hands throughout Kenya to ensure that you get your 4×4 car hire needs wherever you need them. For instance, we have 4×4 car hire in Nakuru, 4×4 car rental in Eldoret, 4×4 car hire in Mombasa, 4×4 car hire in Nanyuki, and finally 4×4 car hire in Kisumu!
4×4 Car Rentals.
Basically, 4×4 car rental has been there since the 1900s. I remember my father would drive the tourists in a four-wheel drive Volkswagon van. Nowadays, the business is still on. So, whether you need a self-drive 4by4 car rental or chauffeured in a 4by4 vehicle for hire, simply get it from us. What's more, we have perfected the trade to make it easier for you. One of the vehicles that are more readily available as a 4×4 car hire Nairobi is a Toyota Prado Tx for hire Nairobi Kenya.
Prado Hire Nairobi.
Simultaneously, we have to talk about the Toyota Prado Hire Nairobi as the main 4×4 car hire Nairobi. The beautiful thing about this car is that it combines both beauty and four-wheel drive compatibilities. Additionally, we can either give it as a self-drive car hire or a car hire with a driver. Similarly, you can get Prado hire Nairobi for both Short-term or Long term car hire contracts basis. Ultimately, the only best place you can get Prado for rental is at Bamm Tours.
Jeep for hire Kenya.
Interestingly, many clients refer to Safari Land Cruiser for hire in Nairobi as a Jeep for hire in Kenya. Definitely, we understand their request perfectly well. So, whenever a client asks for a Jeep for hire in Nairobi Kenya, we give them the safari van. Of course, we don't give this type of 4×4 car hire Nairobi as a self-drive. Therefore, we only give it out with our most qualified and well-experienced tour guides or drivers.
On the same note, we have a package that includes fuel too and the park fees for both the van and the driver. Consequently, this model means that you get to rest during your holiday season while enjoying taking pictures of the wild animals.
Private Cars For Hire.
Alongside 4×4 car hire Nairobi, we have available Salon cars for hire. They are also known as Private cars for hire. In this category, they include; Toyota Axio for hire, Toyota Fielder, Nissan Tiida, Mazda Axela, Toyota Wish for hire, Toyota Noah, or Voxy. Sometimes, a private car hire may mean that a client prefers to drive themselves or hire a car, particularly for their own use.
Conclusively, Bamm Tours is your preferred car hire company for any type of vehicle for hire in Nairobi Kenya.
For Inquiries and Bookings,
CALL/ SMS/ WHATSAPP: 

0712004003 //0754 004 003// 0743142615
EMAIL: Info@bammtours.co.ke
Or, visit our Offices:
Nairobi / Main office: a few meters from AAR Hospital, Ridgeways, Kiambu Road. Carman Showroom, Ground Floor, Office number 5.
JKIA Office: Terminal 2, Kairi Tours next to Avis Car rental.
Mombasa Office: Epic Business Park, Office A33, 3rd Floor Links Rd, Mombasa.
Eldoret Office: Eldo Centre Mall, Office Number 027, Ground, Eldoret.
Nanyuki Office: Oddesey House, Office Number 1, Laikipia Road directly opposite the main entrance of Cedar Mall., Nanyuki.
Nakuru Office: Kang'ei & Nyakinyua Building, Kenyatta Avenue, Opposite Nyayo Gardens, First floor Room 9.