Toyota Noah For Hire in Mombasa.
Are you looking online for the best car hire company in Mombasa county to get a Toyota Noah for hire Mombasa? Well, look no further than Bamm Tours. See, we have several Toyota Noahs and Voxy available for hire, both as Self drive and Chauffered, (a Car hire with a driver in Mombasa). So, Pick up your phone and hit our dials; 0712004003 //0754 004 003// 0743142615, and we will be glad to help you!
Voxy for hire in Mombasa.
Similarly, we too stock Toyota Voxy for hire in Mombasa too. Actually, it's one and the same car as the Toyota Noah for hire Mombasa. Whether you are searching for Noahs or a Voxy, we've got them for you. Mostly, we prefer hiring our vehicles with a driver. Secondly, you can as well hire airport transfer services to and fro your hotel. Whatsmore, you can drive to any place in the Coast region such as Diani, Lamu, Malindi too.
Car hire services Kenya.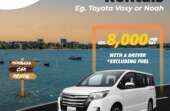 Generally, Bamm tours is among the best car hire company in Kenya in terms of their services and vehicles involved. Therefore, you should never feel worried whenever you are dealing with us. Of course, our track record follows us from Nairobi, the capital city of Kenya!
Consequently, whatever the type of vehicle you need in Mombasa, we've got it. For example, Salon cars for hire Mombasa; such as Toyota fielder or Axio for hire. Seven seater vans for hire such as; Toyota Voxy or Noah for hire Mombasa, Toyota Alphard or Vellfire for hire Mombasa. Tourist vans such as Toyota Hiace Tour Van for hire Mombasa and Toyota Land Cruiser safari van for hire Mombasa. Thirdly, we stock Toyota Prado for hire Mombasa too. Lastly, Toyota Coaster and rosa busses for hire Mombasa.
10 Seater Van for hire.
Alongside Toyota Noah for hire Mombasa, we too have and stock 10-seater Toyota Hiace tour vans for hire. Just in case the number of your travelers or passengers exceeds seven people. Normally, we recommend our customers to take the 14-seater private van for hire Mombasa whenever you need to travel together. Basically, our vans for hire are Air-conditioned with reclining seats to ensure you enjoy maximumly.
Car Hire with a driver in Mombasa.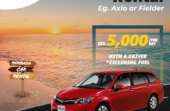 Obviously, this is our most preferred mode of renting out all our cars in Kenya. Car hire with a driver in Mombasa town. Of course, it has many advantages that we've discussed in our previous articles. Since many times customers travel to Mombasa, they are either on a holiday or there for business or both. Since our drivers are Mombasa residents, automatically, it means they know the shortcuts to use to ensure you are not caught by traffic.
Rent a Toyota Noah in Mombasa.
Typically, if you prefer referring Toyota Noah for hire in Mombasa or renting a Toyota Noah, it's still one and the same thing! We understand your language. At the end of the day, we will deliver your 7-seater van either for an airport transfer, SGR transfer, or car rental either on self-drive basis or with a driver!
For Bookings and Inquiries,

CALL/ SMS/ WHATSAPP: 0712004003 //0754 004 003// 0743142615


EMAIL: info@bammtours.co.ke
www.bammtours.co.ke

Or, Visit our offices; a few meters from AAR Hospital, Ridgeways, Kiambu Road.