Best Car Hire Services Nairobi Kenya.
Are you looking for the very best car hire company in Nairobi? well, look no further because, with us, you are sorted. You see, we have been in the car rental industry for a long time. Therefore, we understand it certainly well. Simply, pick up your phone and hit our dials 0712004003 /0754 004 003/0743142615 to get your preferred car rental services. So, if you were googling, end your search now.
Self-drive car hire services in Nairobi.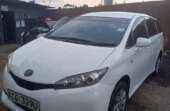 Ever since Covid-19 hit our country, there has been a rising in demand for self-drive services in Nairobi. As a company, we have risen to take this opportunity. Long ago, we had specialized with strictly Chauffeur-driven car hire services.
The Best Car Hire Companies in Kenya.
Bamm Tours is one of the best car hire companies in Kenya. Actually, the best! So, whenever you are dealing with us, be lest assured that you are dealing with the best that there is.
Toyota Fielder for hire Nairobi.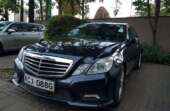 Whenever you are looking for a Toyota Fielder for hire, or, any other saloon car, simply get it from us. We have the best car hire services for basic saloon cars such as Toyota Fielder, Toyota Axio, Nissan Tiida, among others.
Toyota Prado For Hire.
One of the most popular SUVs on the Kenyan road is a Toyota Prado for hire. Bamm Tours has enough fleet to meet your demand at any time. Whether you need the Prado for short-term or long-term hire, we have you sorted out.
Toyota Vellfire For Rent Nairobi.
Another great story is written whenever you get a Toyota Vellfire from us. Since we are simply the best car hire services Nairobi, we strive to give you only the best. Equally, we have other 7 seater vans for hire such as Toyota Noah or Voxy, Tour Van, land Cruiser safari van among others
Wedding Cars For Hire.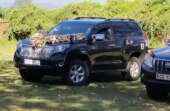 Of late, the way weddings used to be conducted has greatly changed. Nowadays, people go for simplicity but stylish way of doing things. Similarly, they go for different types of cars. For example, Range Rover for hire, Mercedes Benz, Toyota V8, Convertibles, and Vintage cars. Fortunately, whichever type of wedding cars you choose, as best car hire services Nairobi, we have them all.
For Bookings and Inquiries,
CALL/SMS/WHATSAPP:

0712004003 /0754 004 003/0743142615
EMAIL:
info@bammtours.co.ke