Luxury Car Hire Nairobi.
Welcome to the best car hire company in Kenya for luxury car hire Nairobi. If this is the first time you are coming across us, we welcome you to our site. simply, pick your phone and hit ur dials below this page and we will be glad to serve you! You need not go anywhere else. Let us know your needs and we will help you with the vehicle that you are looking for. Call/ SMS/ Whatsapp: 0712004003 //0754 004 003//0754 004 003// 0743142615.
Luxury Cars for hire.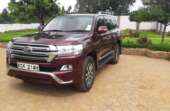 There are several types of cars available for hire. among them are luxury cars for hire Nairobi such as The Range Rover for hire, Mercedes Benz for hire, Toyota Land Cruiser V8 for hire, Limousine to name just a few! Therefore, with us, you are fully covered to get your luxury car hire Nairobi.
Car hire for Wedding prices.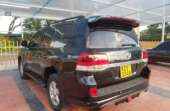 Many struggle with this question. the price of car hires for a wedding is relative. First, since it involves different types of vehicles that a customer needs to hire wedding. Some prefer the luxury car hire Nairobi, while some prefer the Vintage cars for hire. secondly, others will go for the convertible cars for hire. Luckily, we have all the types. Basically, The prices, however, range from a minimum of $150 per day for the use of a Toyota Prado for hire. The price can go as high as $500 depending, therefore, on the type of wedding cars for hire, you choose.
Car hire Nairobi Olx.
Many clients start by searching for car hire Nairobi at Olx before they come across us. But, when they learn about us, we develop a relationship that they never go back to looking for luxury car hire Nairobi at Olx which is currently now Jiji Kenya
Vintage Cars for Hire in Kenya.
One of the types of luxury car hire Nairobi is the vintage cars for hire Nairobi. Whatsmore, we have it all. These vehicles are most suitable for weddings. They indeed make a statement of their own. try them today for your wedding day!
Self-drive Car hire Nairobi Kenya.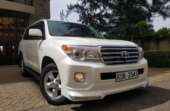 Car hire, in general, is coupled with many challenges not only in Nairobi Kenya but in entire Africa at large. However, after thorough scrutiny and verification of customers, we do offer a self-drive car hire option. Our main aim, however, especially when dealing with luxury car hire Nairobi is Chauffer driven. So, whenever in need of self-drive luxury car hire, just let us know and we see how we can help each other!
Prestige Car hire Kenya.
Similar to Luxury car hire, prestige car hire Kenya is our specialty. We have a wide range of vehicles available for your prestigious events and occasions. Going by the list we listed above, you can rely on us to provide the best car rental services for your dear event, either a wedding day or a business meeting.
For Bookings,
CALL/WHATSAPP/SMS: 0712004003 /0754 004 003/0743142615
EMAIL: info@bammtours.co.ke