Mercedes Car Hire Nairobi.
Over time, we have been the best car hire company to get a Mercedes Benz Car Hire Nairobi from. If you have certainly gotten us through the google search engine, be rest assured that you are at the right place. Simply, hit our dials 0712004003 /0754 004 003/0743142615 and we will be happy to serve you!
Mercedes for hire in Nairobi.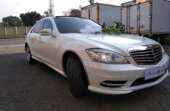 Mercedes Benz is a type of car that speaks without talking. Whether you need this vehicle for your own personal business, Weddings, or just executive transfer services, we have the right vehicle for you! We have been operation Mercedes Car hire Nairobi for quite some time. Therefore, we have pulled all the necessary strings, to ensure that your hiring process is smooth, efficient, and affordable. Essentially, we have C-class Mercedes Benz for hire, E -class Mercedes for hire Nairobi as well as an S-class. Ofcouse, they are available in all colours, mostly, White, Silver, and Black.
Budget Car Hire Nairobi.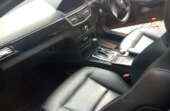 As much as we are talking of prestige car hire services such as a Mercedes Car hire Nairobi, Range Rover for Hire, Landcruiser V8 for hire, it doesn't necessarily mean that they are costly to hire, As a matter of fact, they are indeed affordable, executive, and Budget car Hire Nairobi. Among our budget car hire vehicles are; Salon cars for hire, Toyota Noah or Voxy, Toyota Rav4 or Vanguard, etc. We know our competitors who hire these vehicles exorbitantly, But with Bamm Tours, our rates are affordable. So, feel free to reach out to us, and let us know your needs, first. We promise to listen to you and finally offer advice on the vest car hire needs according to your budget.
Car Hire Companies in Nairobi.
Obviously, there are very many car hire companies available in Nairobi today as compared to other years. However, a client has to ask himself a very important question; Whom do you trust for your Mercedes Car hire Nairobi? Most definitely, Bamm Tours ranks as one of the best car hire companies in Nairobi today. You should try us out and see for yourself, right?
Wedding Cars for Hire in Kenya.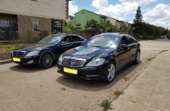 Weddings have become a very integral part of lives today. My pastor says, that it's the only day you get to see those people who support your happiness live. Because the next one is usually at your funeral. Unfortunately, you will not be able to witness it alive! Anyway, we walk with you during all your wedding plans. Ours is to offer the transportation support especially advises on the type of wedding cars for hire that you will need. Our staff will advise whether you need a salon car, Vellfire or Alphard, Prado or V8, Range Rover, or Mercedes, or convertible cars for hire. Whatsmore, we have all the above cars for rent. Check them out by following the links provided.
Self-drive Car Hire Nairobi Kenya.
Basically, under strict scrutiny, we offer self-drive car hire in Nairobi. Of course, it's not to everybody, but at least to people or corporations with whom we have developed a mutual relationship. You may be the one too. Why not try our services today? I assure you that you will indeed feel the difference. Welcome!
For Bookings,
CALL/SMS/WHATSAPP:
0712004003 /0754 004 003/0743142615
EMAIL:
info@bammtours.co.ke
[maxbutton id="2″ url="https://bammtours.co.ke/product/mercedes-benz/" ]